The main goal of financial management is to maintain an organization's financial stability while ensuring that firms adhere to all applicable laws and regulations and succeed in their industry. This technique necessitates careful preparation and implementation. When done correctly, organisations grow and become more profitable. The scope of financial management is high because it involves a complex and systematic process to plan, organize, control, and report on financial activities of any business. Let's understand more about what financial management is, its nature and scope in depth. Learn more about what is financial management and objective of financial management
What is Financial Management?
Financial management, to put it simply, is the area of business that deals with allocating the available financial resources to maximise business profitability and return on investment (ROI). Professionals in financial management arrange, plan, and manage all corporate transactions. Following points explain the scope of financial management. Know more about Financial management course & certifications. 
Scope of Financial Management
The Scope of financial management is a fundamental part of the day-to-day operations of any business. A company's financial management is governed by the idea that it must safeguard the financial interests of shareholders and investors as well as promote corporate expansion. The objective of Financial managers are supposed to secure a higher ROI that increases wealth for all shareholders in addition to protecting their own interests. Some of the points to explore nature and scope of financial management are: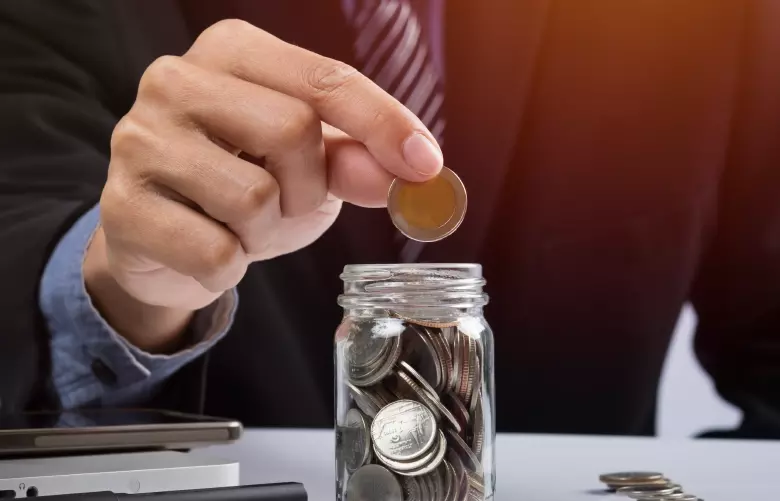 Capital Structure & Planning

In this scope of financial management, the professionals must create a plan for structuring this capital after forecasting the financial budget. They must first keep tabs on transactions and divide the available funds into various categories, such as the owner's risk capital, borrowed capital, and the short- and long-term debt-equity ratio.

Capital Budgeting

This scope of financial management involves predictions about all business transactions and operating expenses are the responsibility of the company's financial management executives. They produce a probable estimate of the fixed capital and working capital the company will need within a specific time period based on this estimate. The financial experts must also forecast any additional funds that the business might receive from investors. They consequently develop a budget for the distribution of those money. Learn how to become a financial analyst.

Financial Decision

Financial choices can be made with reference to a variety of funding sources, investments, and cash flow management. The company can obtain capital from a variety of sources, including shareholders, banks, public deposits, and other lenders. The financial management division examines each of these sources carefully and selects the one with the highest profit and lowest liability.

Working Capital Management

Another prominent decision that comes under the scope of Financial Management is working capital management. To determine the cash flow, financial executives first list the company's assets and liabilities. Short-term operational expenses and short-term liabilities are paid for with this cash flow. To manage working capital, the finance department examines a variety of ratios. They comprise the inventory ratio, the collection ratio, and the working capital ratio. The study's findings aid professionals in conducting efficient commercial operations.

Dividend Decision

 The dividend decision is the essential scope of financial management. A financial manager's primary goal is to maximise shareholder value while contributing to the reputation of the organisation. The choice to declare a dividend is fundamental to financial management. Dividends are payments made to shareholders and are determined using EPS.

Managing and Accessing risk

One of the essential processes that comes under the scope of Financial Management is managing and accessing risks. Risks frequently manifest themselves in unanticipated events or unanticipated market situations. Financial managers need to have a solid strategy in place to deal with these circumstances. Also, with the assistance of experts, they must anticipate potentially dangerous circumstances and make an effort to avoid them. Explore advantage of financial risk management and how to measure financial risk management.

Market risk

For public firms, market risk has an impact on the company's investments, reporting, and stock performance. Indicators of industry-specific financial risk, such as a pandemic that affects restaurants or the shift from a direct-to-consumer approach in retail, may also exist.

Credit risk

The consequences of, for instance, late payments from customers and a company's inability to pay obligations, which may negatively affect creditworthiness and valuation, which influences a company's capacity to borrow money at favourable rates.

Liquidity risk

Teams in charge of accounting and finance must keep an eye on present cash flow, forecast future cash needs, and be prepared to discharge working capital as required.

Operational risk

Many finance teams are not familiar with this large group. The likelihood of a cyberattack, the need for cybersecurity insurance, the existence of disaster recovery and business continuity plans, and the crisis management techniques to be applied in the event that a senior executive is accused of fraud or misconduct are some examples of the subjects it might cover.

Procedures

 The procedure is the most essential scope of financial management. Financial data, including invoices, payments, and reports, are processed, and communicated by the finance department in accordance with policies established by the financial manager. Also, these written regulations outline who in the organisation is in control of and authorises financial decisions. For a variety of organisation types, there are policy and procedure templates accessible, so businesses don't have to start from scratch.
An Example of Financial Management
The CEO of a soap manufacturer wants to launch shower gel as a new product. She will ask her team to estimate the cost of making the gel and the financial manager to decide how that money should be raised, such as through a bank loan, respectively. The finance manager will secure that money and make sure they are used in the most economically advantageous manner to create gels. In the event that the gels are a success, the finance manager will compile information to aid the management team in deciding whether to use the earnings to expand the gel production, launch a line of shampoos, distribute a dividend to shareholders, or adopt some other course of action. The financial manager will make sure the business always has sufficient money on hand to pay the new employees. Also, they'll examine whether the business is making and spending as much money as she anticipated when she created the project's budget. 

Conclusion
Scope of Financial management provides a roadmap of financial planning and accounting for any business form base. Financial management scope involves understanding the business requirements, making plan, and manage all corporate transactions and managing the company assets such cash, machinery, land, tracking associated costs, and ensuring the profit for the business.